---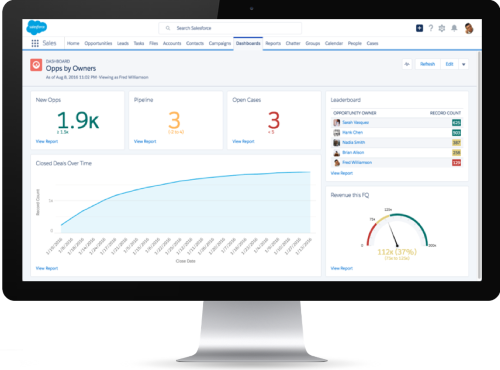 The Power of CRM
We thought we would reflect on the last 12 months and the common pain points new prospects come to us with. Reviewing these pain points, a lot comes down to the fact that they are using Salesforce Sales Cloud as a database rather than a CRM.
What are the differences between a database and a CRM you ask? It's extending beyond the capabilities of just a database that stores data, with process and automation to drive internal efficiency, business process improvement and business intelligence through dashboards.
If you answer 'yes' to any of these questions and are already a Salesforce customer, you're not using the full features of a CRM:
Are you doing manual data re-entry in any part of your process while using your CRM?
Are you entering the same information into your CRM that could be automated?
Your leads are not coming through directly into the CRM?
Look at any key account record in your CRM, are you having trouble working out which person met or communicated to them last or what the next steps are with that account?
Do you use Word mail merge manually, or manually type repeated customer documents or emails (quotes, receipts, request for feedback etc.)?
You can't work out who your top region, salespeople and the product/service you're selling the most of without Excel data manipulation?
You can't project your sales forecast for next month / next quarter?
Are you sending documents for signature via email manually?
Are you storing contracts on a local file system, and not receiving any alerts notifying you when contracts are coming up for expiry?
As a Salesforce partner we hate to see you wasting away your investment in the platform, and want to ensure you're leveraging the type of features that can be made available to you.
Do you think its time to talk to us about a Health Check this year?