---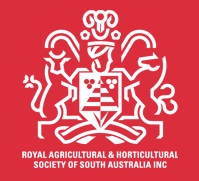 Big Data Digital has worked with the Royal Agricultural and Horticultural Society of South Australia (RA&HS) for over 5 years now. The RA&HS is the largest event precinct in South Australia and is responsible for a number of lines of business, including:
The Royal Adelaide Show
Adelaide Event and Exhibition Centre
Providing facilities for exhibitions and trade events
Our engagement started with RA&HS through an eBusiness Strategy project that included all online technologies. This was a major shift in business for the RA&HS which until then had made very little use of eBusiness technology and had limited understanding of how it could be used to improve community engagement and business process automation. In 2007/2008, Big Data Digital implemented the Salesforce.com Customer Relationship Management solution. The first use of this was for the management of their RA&HS Membership function. Until then, RA&HS had been managing their membership through Microsoft Excel Spreadsheets.
Our work with RA&HS and the Salesforce.com solution has seen them move to a fully integrated online membership system that now allows for members to 'self manage' their membership in terms of updating contact details, renewing membership and upgrading membership (upselling). For RA&HS this has resulted in enormous efficiency improvements and increased communication with their members by providing a topic based email subscription service and proactive campaigns.
Today, Big Data Digital is the RA&HS's strategic partner in developing 'online' initiatives and together we have committed to a number of ongoing Salesforce.com projects, that will see a paradigm shift in the way staff perform their day to day jobs and the manner in which the general public, competitors, exhibitors and trade interact with the Society.