---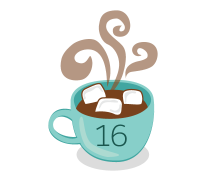 Winter 16 – Lightning Experience
After Salesforce released the new Salesforce1 mobile app, next on their list was to create a new user interface for the desktop, a process that involved hours of user research and user experience analysis. This new user interface is now available for all Salesforce users and is called 'Lightning Experience'.
We really love the new user experience and can't wait to see further releases and additions to this and has had some great feedback from our clients so far.
At the moment it does have some limitations such as no support for person accounts, and some of our clients have been experiencing some issues/bugs which they have reverted back to 'Salesforce Classic' the old user interface when needed (both can run side by side by simply switching between the two).
We can see the potential for this new interface to grow and the issues ironed out. Rumour from Salesforce is this took 6 months to develop for the desktop, so in just another release we can't wait to see more users adopting this interface.
We love the new dashboard look and feel and more flexibility in the types of graphs shown. The Opportunity Board has had some great feedback from our clients as well allowing your sales team to view and quickly update all Opportunities on a board (similar to a Kanban board).
If you would like to explore Lightning Experience further please contact us to discuss your requirements further.