---

Salesforce Lightning for Outlook Review
Finally, a well integrated Salesforce Outlook app that works well with both Outlook Web App (browser based) and Outlook on your desktop (2013 / 2016). No need to install those clunky add-ons in Outlook that tend to disappear at times if your Outlook crashes.
We had a chance to test out the Lightning for Salesforce functionality this week, both from within Outlook on the desktop and Outlook Web App. The process to get setup was quite straightforward and so far it seems to be working well.
We like the fact we can see we've added the email/meeting when we go from Outlook desktop across to the Outlook web app as well.
Once installed, you just need to understand where you need to launch it from as per below.
Outlook Desktop View
Just click on the Salesforce cloud icon when on an email or meeting.


What the app looks like when it launches within Outlook…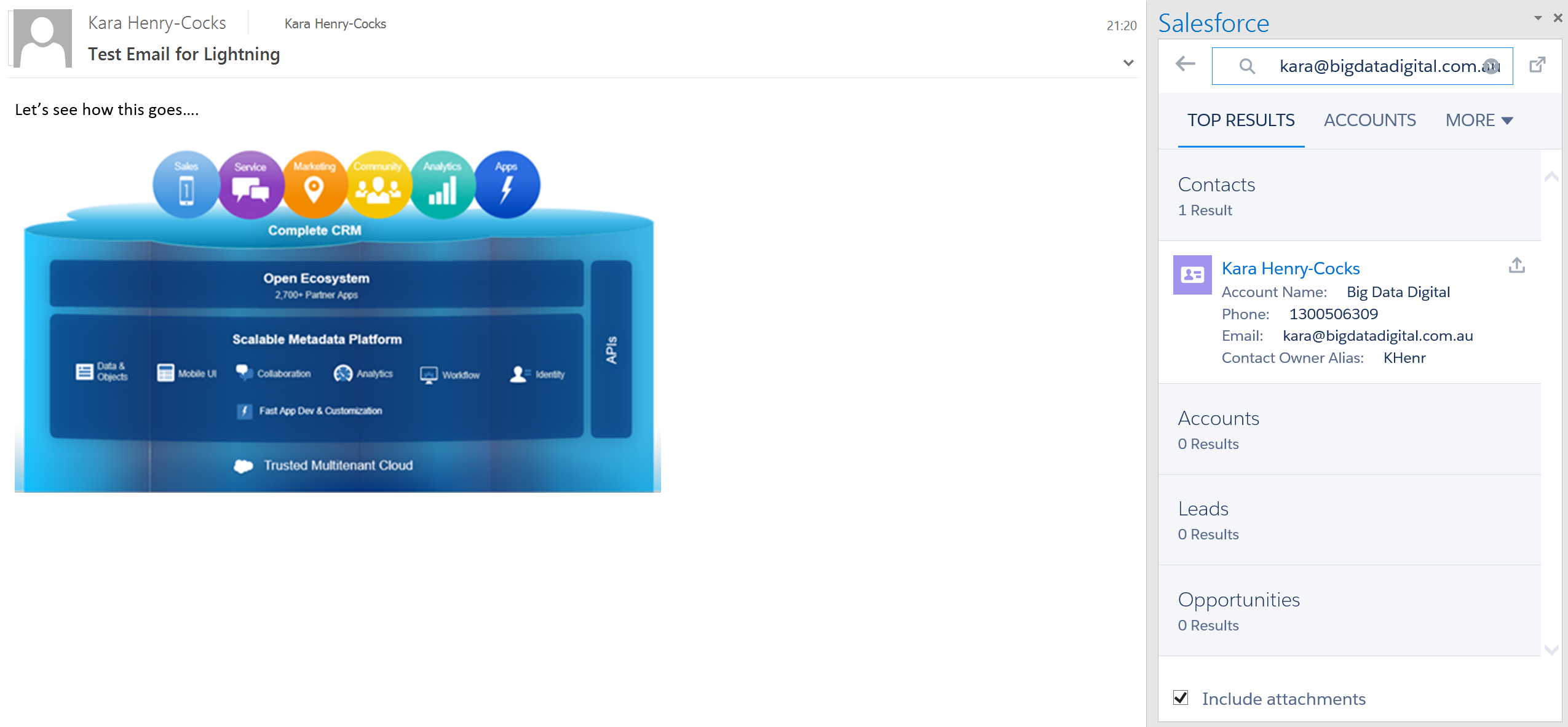 Outlook Web App (OWA) View
For emails, just make sure you open the email by double clicking on it, and then click on the Salesforce link.

For meetings, click on the Add-ins area, and then on the Salesforce icon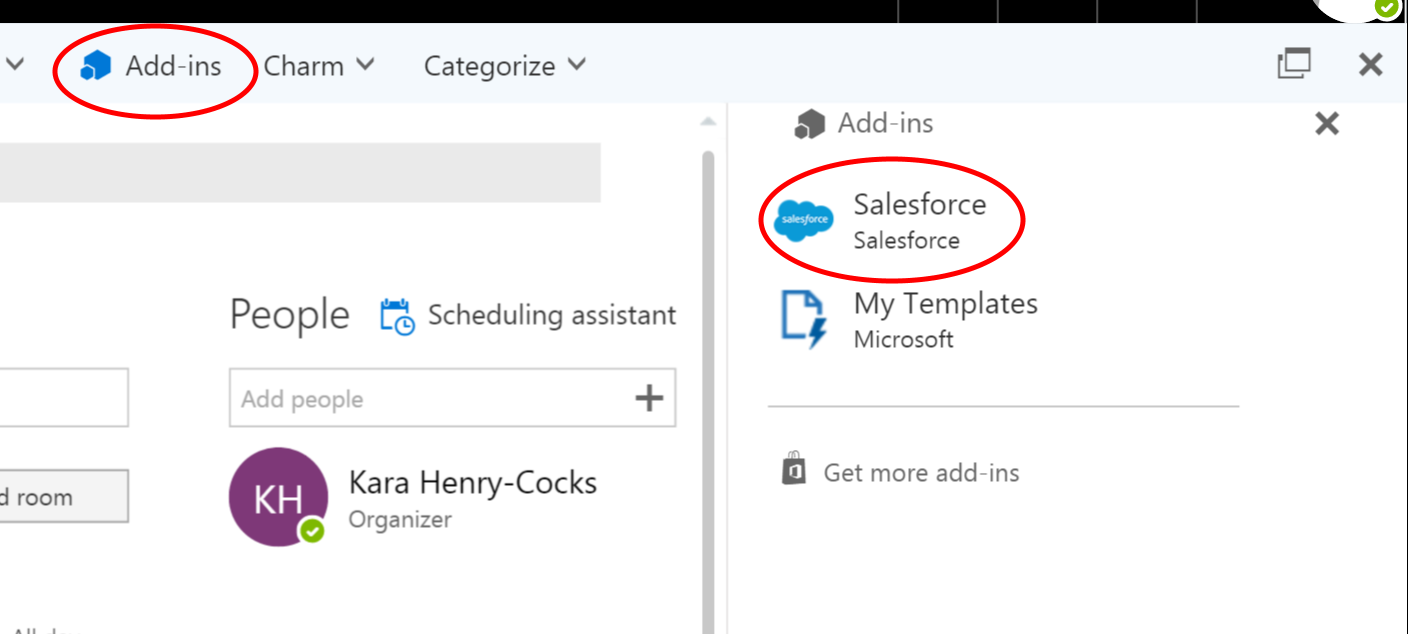 What it looks like when it launches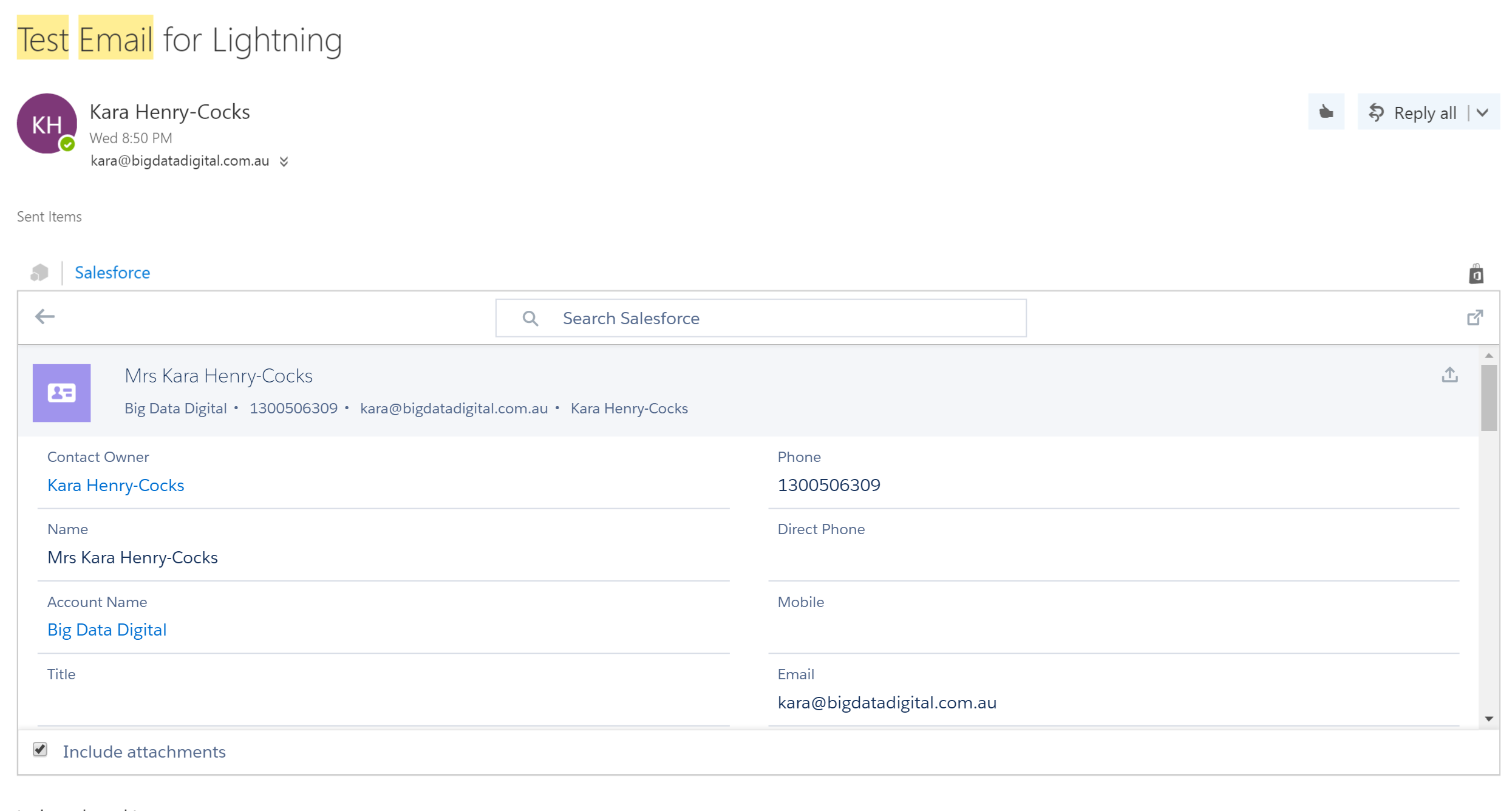 If you need assistance at all with this new functionality, talk to us today!